Undue Influence (Vintage Contemporaries) (Paperback)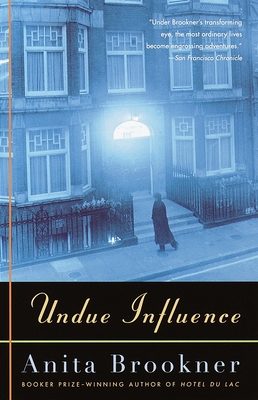 Description
---
In Undue Influence, acclaimed novelist Anita Brookner proves once again that even in the most closely circumscribed of lives, hearts can venture into unknown-and potentially explosive-territory.

Claire Pitt is nothing if not a practical young woman, living a life in contemporary London that is to all appearances placid, orderly and consciously lacking in surprise. And yet Claire's tangled interior life gives the lie to that illusion. She is prone to vivid speculation about the lives of others, and to fantasies about her own fate that lead her into a courtship so strange that even she wonders at its power to compel her. Martin Gibson and his chronically ill wife Cynthia come to depend on Claire to an extent that is nothing short of baffling, and yet Claire becomes ever bolder in her pursuit of their acquaintance-and, ultimately, of Martin's elusive affections. The result, a potent tale of urban loneliness and the chance intersections that assuage it, constitutes one of Brookner's finest and most psychologically acute achievements.
About the Author
---
Anita Brookner was born in London and, apart from several years in Paris, has lived there ever since. She trained as an art historian and taught at the Courtauld Institute of Art until 1988.
Praise For…
---
?Brookner is at her most sly and witty in this novel.??Seattle Times