The Familiar Dark: A Novel (Hardcover)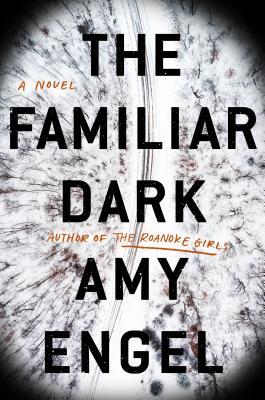 Staff Reviews
---
Murdered children, a meth-cooking, trailer-in-the-woods living mama, a strip-club owning, woman-beating ex-boyfriend, in a small Missouri town where the high water mark is a job at the car dealership. I admit, I first thought, oh no, not another dose of poverty porn, but boy, was I wrong. Engel digs into the tropes of the rural crime novel and uses them to tell a story that gets to the heart of what it means to be a woman in a world that only cares about what it can take from women. Call it honest or plainspoken, the book confronts class divisions head on in the voice of its characters who, admittedly, would probably not often refer to "the class divide," though they're acutely aware of it. What little Eve Taggert's ever had to cherish has been taken away from her, and you can't help but be caught up by the pain and rage that guide her, even when it goes against all the best advice of all the good folks in town telling her to behave, to grieve the right way. During a press conference when she's supposed to play the quiet, sorrowful mother begging for help, she goes full Liam Neeson instead: I will find you, and I will kill you. The Familiar Dark is a powerful novel about a woman who finds strength in a dark, tough, misunderstood place; the strength to do what's just when it's past time for doing what's right.
— Chris Lee
Description
---
"From its gripping beginning to its sobering finale, Amy Engel's The Familiar Dark never fails to enthrall with surprising twists."–Associated Press

A spellbinding story of a mother with nothing left to lose who sets out on an all-consuming quest for justice after her daughter is murdered on the town playground.

Sometimes the answers are worse than the questions. Sometimes it's better not to know.

Set in the poorest part of the Missouri Ozarks, in a small town with big secrets, The Familiar Dark opens with a murder. Eve Taggert, desperate with grief over losing her daughter, takes it upon herself to find out the truth about what happened. Eve is no stranger to the dark side of life, having been raised by a hard-edged mother whose lessons Eve tried not to pass on to her own daughter. But Eve may need her mother's cruel brand of strength if she's going to face the reality about her daughter's death and about her own true nature. Her quest for justice takes her from the seedy underbelly of town to the quiet woods and, most frighteningly, back to her mother's trailer for a final lesson.

The Familiar Dark is a story about the bonds of family—women doing the best they can for their daughters in dire circumstances—as well as a story about how even the darkest and most terrifying of places can provide the comfort of home.
About the Author
---
Amy Engel is the author of The Roanoke Girls and The Book of Ivy series. A former criminal defense attorney, she lives in Missouri with her family.
Praise For…
---
PRAISE FOR THE FAMILIAR DARK
"From its gripping beginning to its sobering finale, Amy Engel's The Familiar Dark never fails to enthrall with surprising twists."
–Associated Press

"The Familiar Dark follows a mother who investigates a dark murder. Sounds simple. It's not. And it's the beautiful writing that knives through you in this one."
–Brad Meltzer, Parade

"[A] harrowing thriller. . . . Without sacrificing any of the narrative's ferocious urgency, Engel gradually discloses a few of Eve's own guilty secrets—on the way to some gut-wrenching final revelations. This rural noir stakes Engel's claim to that dystopian terrain somewhere between Gillian Flynn's Sharp Objects and Daniel Woodrell's Winter's Bone."
–Publishers Weekly, starred review

"The Familiar Dark is a blistering rural noir brimming with dark secrets and the harsh realities of survival in a hardscrabble town. As Eve Taggert seeks vengeance for her daughter's murder and descends into the depths of her own jagged past, we are reminded that a mother's love is a fearsome thing. A powerful, gripping, heart-stopping read."
–Laura McHugh, award-winning author of The Wolf Wants In

"Engel masterfully creates a milieu in which women struggle against all odds to provide the best lives possible for their daughters. . . . A stunning conclusion."
–Booklist, starred review

"A dark and beautifully written thriller with a haunting ending that will stay with you long after you've turned the last page. Engel's ability to conjure the harsh beauty of the Ozarks is spellbinding. An emotional and powerful read."
–Catherine Steadman, New York Times bestselling author of Something in the Water

"Uncompromising, fierce and brilliant."–The Guardian

"In this heart-rending tale of motherhood and murder, Amy Engel takes us into the heart of the Ozarks. . . .The Familiar Dark promises to be a gripping new novel about the lengths to which we go for family."
–CrimeReads, "The Most Anticipated Crime Books of 2020"

"The Familiar Dark is a twisty thriller that will appeal to fans of dark mysteries, but it is also an exploration of motherhood's many faces and the extraordinary strength of a woman protecting her child."
–BookTrib

"[An] uncompromising and absorbingly written new novel . . . . Not just a fine thriller but a fine character study, plumbing family and particularly mother-daughter relationships and showing Eve, her mother, and Izzie's mother, too, as women unbendable as oak."
–Library Journal

"A grim and gritty thriller, this is a story that will haunt readers."
–The Parkersburg News and Sentinel 

"The Familiar Dark is impeccably plotted… The novel digs deep into the gritty, cold undersoil of Eve's hometown, never shying away from the biting realism of sexism and poverty. But it is the shocking moments of tenderness and love these characters show one another that packs the biggest emotional punch and reminds readers where true power resides… The thoughtful exploration of legacies of violence and the force of a mother's love shape this riveting thriller."
–Shelf Awareness

"A superbly crafted dystopian noir novel of 'women doing the best they can for their daughters in dire circumstances', The Familiar Dark showcases author Amy Engel's very special and thoroughly reader engaging narrative storytelling style."--The Midwest Book Review

PRAISE FOR THE ROANOKE GIRLS 
"A gripping tale about the power and corrosiveness within families weighed down by the past…storytelling at its finest."
–The Associated Press

"With more twists than a bag of pretzels, this compelling family saga may make you question what you think you know about your own relatives."
–Cosmopolitan 

"A page-turning thriller that will allow you to escape into another world…filled with family secrets and a legacy of death and disappearance for the infamous "Roanoke Girls" — a privileged Kansas matriarchy with more than its fair share of tragic drama." 
–Bustle

"A crime must-read to devour…The Roanoke Girls has nothing to do with Virginia but everything to do with missing girls, as the females in the Roanoke family, who live in a tiny town in rural Kansas not worth naming, are rich, beautiful, and generally short-lived…The farmhouse, which is 'equal parts horrifying and mesmerizing,' is a perfect setting for a gothic mystery full of small-town secrets, lies, and guilt." 
–Literary Hub

"[This] engrossing novel by Engel, a former criminal defense attorney, offers everything a reader could hope for—multidimensional characters, a page-turning plot and surprises that continue to unfurl throughout the story…Highly recommended!"
—Minneapolis Star Tribune

"The Roanoke Girls, the new suspense novel by Amy Engel, is one of those captivating stories which make you ask for more from this talented author…an exciting read from a talented new voice in adult suspense."
–Mystery Tribune

"Engel drops a wicked twist in the first 35 pages—in the middle of a paragraph on the middle of the page—and lets it sit like a coiled snake...from that point on, The Roanoke Girls becomes a thrilling mystery and a satisfyingly gothic portrait of Middle America...a dark fable of trauma and acceptance about damaged people accepting their crooked parts and using them to move forward." 
–Bookpage

"Engel hits a homerun with this "gothic suspense novel" that tells the story of the Roanoke family, a prominent and very private Kansas family…a rollercoaster ride through a dark family history and the one devastating family secret."
–Pulse Magazine

"Gripping…[a] gothic page-turner…with revelations readers won't soon forget."
–Publishers Weekly

"In her first foray into adult fiction, [Engel] creates a memorable cast of characters and a twisting, tangled plot that attracts readers from the first page…[an] atmospheric and unsettling tale of the secrets and bonds of family, set against the backdrop of small-town Kansas."
—Library Journal

"A provocative thriller."
—Telegraph UK

"A debt to Daphne du Maurier is evident throughout this remarkably assured adult debut...you are also reminded of the theatrical domestic sagas of Tennessee Williams."
–Sunday Times

"An emotionally captivating story."
–Booklist

"This rural noir is full of twists and turns . . . Gripping and hard to put down."—Hello Magazine

"I was immediately drawn into The Roanoke Girls, a haunting and riveting look at one family's tangled legacy. You won't stop reading until you've unraveled the darkest of Roanoke's shocking secrets."
–Laura McHugh, award-winning author of The Weight of Blood

"This is a poised and haunting novel, whose enchanting prose belies its dark and intense subject matter. An evocative modern take on Southern Gothic, with a compelling twist which will remain with you long after the book's last sentence."
–L.S. Hilton, New York Times bestselling author of Maestra
 
"An emotionally compelling page turner, The Roanoke Girls takes you inside the dark world of a twisted family and one woman's fight to break free from the chains of her own history. This is family intrigue at its very best!"
–Wendy Walker, author of All Is Not Forgotten

"The Familiar Dark follows a mother who investigates a dark murder. Sounds simple. It's not. And it's the beautiful writing that knives through you in this one."–Brad Meltzer, Parade

"A superbly crafted dystopian noir novel of 'women doing the best they can for their daughters in dire circumstances', The Familiar Dark showcases author Amy Engel's very special and thoroughly reader engaging narrative storytelling style."
–The Midwest Book Review