If She Wakes Lib/E (Compact Disc)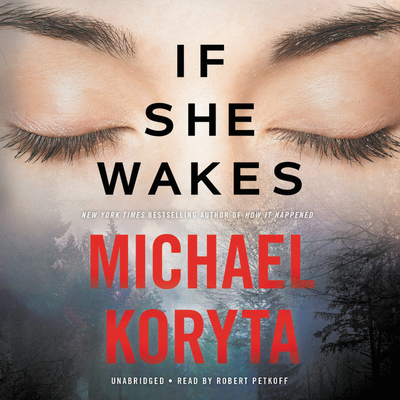 Description
---
New York Times bestselling author Michael Koryta, the "master" (Stephen King) of American thriller writing, returns with an electrifying new novel about two women fighting for their lives against an enigmatic killer.
Michael Koryta is one of America's finest and best-loved writers of mysteries and thrillers, hailed by writers from Lee Child ("outstanding") to Michael Connelly ("the best of the best") to Dean Koontz ("a must-read"). If She Wakes is the story of Tara Beckley, a college senior assigned to chaperone a visiting engineer to a conference. On the road, she is the victim of a brutal accident that kills the engineer but leaves Tara in a vegetative state--or, at least, so her doctors think. Really, she is the prisoner of locked-in syndrome, fully alert, but unable to move a muscle. Trapped in her body, she discovers that someone powerful wants her dead--but why? And what can she do, lying in a hospital bed, to stop them?
Meanwhile, Abby Kaplan, an insurance investigator, is assigned to Tara's case. A former stunt driver, Abby has returned to Maine after a disaster in Hollywood left a beloved actor dead and her own reputation--and nerves--shattered. She has nothing left to give to the case, but she can tell there's more to the accident than meets the eye. When she starts asking questions, things spin out of control fast, leaving her boss murdered, Abby on the run, and an enigmatic young hit man on her heels. Her name is Dax Blackwell, and for him, killing isn't just the family business, but a master craft.
If She Wakes is a tension-filled thriller from one of the masters of the genre.