GIS for Science, Volume 1: Applying Mapping and Spatial Analytics (Paperback)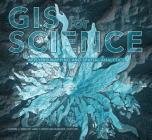 $39.99

Usually Ships within 2 weeks.
Description
---
GIS for Science presents a collection of real-world stories about modern science and a cadre of scientists who use mapping and spatial analytics to expand their understanding of the world.
The accounts in this book are written for a broad audience including professional scientists, the swelling ranks of citizen scientists, and people generally interested in science and geography. Scientific data are brought to life with GIS technology to study a range of issues relevant to the functioning of planet Earth in a natural sense as well as the impacts of human activity. In a race against the clock, the scientists profiled in this volume are using remote sensing, web maps within a geospatial cloud, Esri StoryMaps, and spatial analysis to document and solve an array of issues with a geographic dimension, ranging from climate change, natural disasters, and loss of biodiversity, to homelessness, loss of green infrastructure, and resource shortages.
These stories present geospatial ideas and inspiration that readers can apply across many disciplines, making this volume relevant to a diverse scientific audience.
See how scientists working on the world's most pressing problems apply geographic information systems--GIS.
-- "Mike Goodchild.