The Rock: Poems (Counterpoints) (Paperback)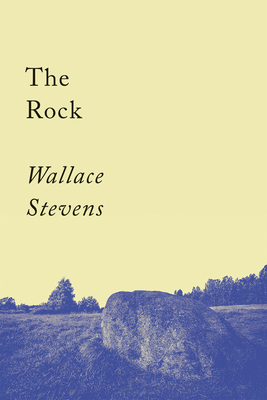 Description
---
An excellent introduction to "the best and most representative American poet" (Harold Bloom), this palm-sized, keepsake edition is the first separate publication of this remarkable collection of late poems.
In 1955, shortly before his death, Wallace Stevens earned the Pulitzer Prize for Poetry and the National Book Award for The Collected Poems of Wallace Stevens. The collection gathered most of his life's work, and featured 25 previously unpublished poems. Stevens imagined that those poems would stand alone as their own volume--The Rock. Featuring some of his most memorable poems, including "Not Ideas about the Thing but the Thing Itself," The Rock is a sublime selection of works from one of American's most brilliant, beloved modernist.
"After the reader has admired certain lines because Shakespeare might have written them, he begins to admire them because only Stevens could." --Robert Fitzgerald
"One might as well argue with the Evening Star and find fault with so much wit and grace and intelligence . . . such an overwhelming and exquisite command both of the worlds and of the rhythms of our language; such charm and irony, such natural and philosophical breadth of sympathy, such dignity and magnanimity." --Randall Jarrell
About the Author
---
WALLACE STEVENS (1879-1955) is considered one of the greatest American poets of the last century. His major works include Ideas of Order, The Man With the Blue Guitar, Notes Towards a Supreme Fiction, and The Necessary Angel. He is the recipient of several awards, including The National Book Award for Poetry, the Frost Medal, and the Pulitzer Prize.