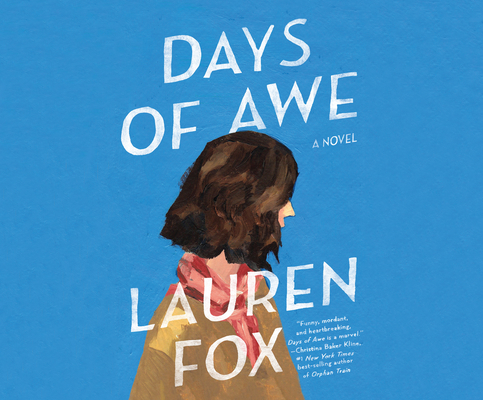 $29.99
Usually Ships in 1-5 Days
Staff Reviews
---
Isabel Moore seems to have it all – a happy marriage, a loving daughter, and a close friendship with Josie, a fellow teacher. Things certainly can change on a dime. As Lauren Fox's latest novel opens, Isabel's husband has moved out, her daughter is barely speaking to her, and her best friend is dead, disastrously killed in an automobile accident. Days of Awe is an attempt to make sense of tragedy and loss, while still finding humor and grace in everyday life. A reminder to appreciate what you have, and how quickly you can lose it. 
— Sharon K. Nagel
So your best friend dies in a car accident and your marriages status is a bit creaky and your daughter is hitting adolescence and is ganging up against you with your own mother. Oh, and you work at a school where your friend worked too, meaning you think about her all the time, and there's a teacher you don't particularly like, and wouldn't you know it if…well, you get the picture. Lauren Fox captures that moment in life when the world seems like it's falling apart, and to be fair, it sort of is. Isabel Moore is a distinctively Lauren Fox heroine, observant and funny and painfully self-conscious, and Days of Awe might be her best book yet, all the better for striking some raw nerves is it mines for the truth mother lode
— Daniel Goldin
Description
---
Only a year ago Isabel Moore was married, the object of adoration of her ten-year-old daughter, and thought she knew everything about her wild, extravagant, beloved best friend, Josie. But in that one short year: her husband moved out and rented his own apartment; her daughter grew into a moody insomniac; and Josie - impulsive, funny, secretive Josie - was killed behind the wheel in a single-car accident. As Isabel tries to make sense of this shattering loss and unravel the months leading up to Josie's death, she comes to understand the shifts, large and small, that can upend a friendship and an entire life. Heartbreaking and wryly funny, Days of Awe is a masterly exploration of marriage, motherhood, and the often surprising shape of new love.