The Wanting Life (Paperback)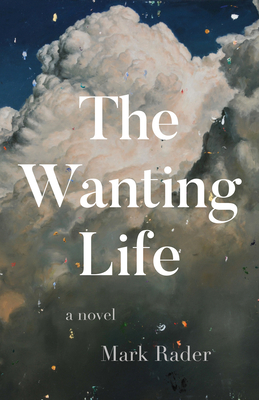 Staff Reviews
---
A dying priest reflects on the tryst he had with another young man as a student in Rome. Meanwhile, his niece debates leaving her husband and children for an artist with whom she's fallen in love. Rader's writing is immersive, and he's a writer's writer, with an eye for pinpointing the overlooked detail that will draw you into each scene. You'll feel like you're living moment to moment along with these characters, their memories and imaginations fully imparted as they recall the past and plot out their futures. Rader explores the complexities of the guilt that accompanies happiness and the regret that accompanies duty in this lovely novel about the choices people make through their years and the unlived lives they leave behind.
— Chris Lee
Description
---
"Mark Rader's The Wanting Life is somehow both quiet and deeply unsettling. A profound meditation on what we owe others and also ourselves, it balances the pleasure of getting to know a handful of vivid characters with the disconcerting awareness that their moral choices are, seeming by design, as impossible as our own." --Richard Russo, the Pulitzer-Prize-winning author of Empire Falls and Nobody's Fool
Set in Rome, Cape Cod, and Wisconsin over the course of the summer of 2009, and Rome during the spring of 1970, The Wanting Life tells the intertwined story of three members of the Novak family: Father Paul, a closeted gay Catholic priest who's dying of cancer and has secrets he desperately wants to share; Britta, his self-destructive sister and caretaker, who's struggling to find meaning in a world without her beloved husband; and Maura, Britta's daughter--a thirty-nine-year-old artist who's facing a choice between her husband and two children, or the man she believes is her one, true love.
Featuring one of most unconventional love stories you'll read this year, The Wanting Life is both a compulsively readable family drama about the toll that secrets and loyalty can take on us, and a gorgeous meditation on the comforts (and limits) of faith and intimacy that calls to mind novels like Marilynne Robinson's Home, Alice McDermott's Charming Billy, and Julian Barnes' The Sense of an Ending.
About the Author
---
Mark Rader has had stories published in Glimmer Train, Epoch, The Southern Review and shortlisted for an O. Henry Award, the Best American Non-Required Reading anthology, and a Pushcart Prize. He has an MFA in Creative Writing from Cornell University and lives in Chicago with his wife and two sons.