Bachelor's Buttons (Paperback)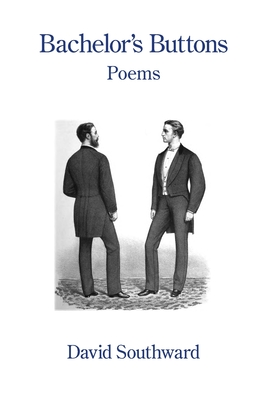 $17.00
Usually Ships in 1-5 Days
Description
---
Every single page of David Southward's
Bachelor's Buttons
offers new insights and sensations that stimulate the mind while simultaneously sharpening one's sensory perceptions. The poet's skillfully-crafted and often witty verse on human subjects as disparate as Walt Whitman, Teena Marie, and the Earl of Sandwich, along with vistas as unique as the shoreline at Sanibel or the muddy banks of the Milwaukee River-plus a handful of love sonnets, ekphrastics, and considerable metrical whimsy-combine to make this collection a uniquely memorable read.
-Marilyn L. Taylor, former Wisconsin Poet Laureate and author of Step on a Crack (Kelsay Books, 2016)
The quiet poise of these appealing and, at times, mischievous poems is deceptive, for they can be fearless in their explorations of topics such as identity and gender, communicating a sense of darkness and danger lurking beneath each surface. In a wonderful poem about Wallace Stevens, the speaker observes: "an artist's gift is not compassion / for strangers, but compassion for one's own / more strange, profane, unmitigated self." These are poems by a poet committed to investigating, celebrating, and sharing just such a self.
Bruce Bennett, Emeritus Professor of English, Wells College, author of Just Another Day in Just Our Town Poems: New And Selected, 2000-2016
Having read Apocrypha and loved its imaginative take on the life of Jesus and his companions, I turned to this, Southward's second book, anticipating the same kind of pleasure. And yes, the aesthetic, emotional and intellectual satisfactions are here and recognizable, as is the effortless craftsmanship. Perhaps the most moving and persuasive of all that Southward observes and recreates, however, is the inner world of the gay man and its tentative, almost rueful contacts with the straight world that surrounds him, in what, for me, are among the most tenderly empathetic poems I've read in a long time.
Rhina P. Espaillat, author of And After All and The Field